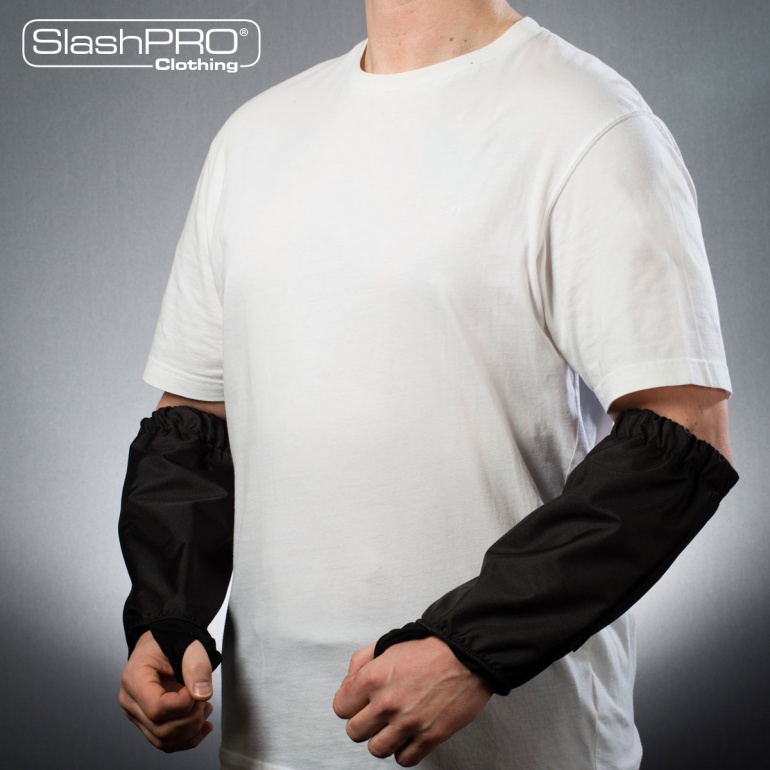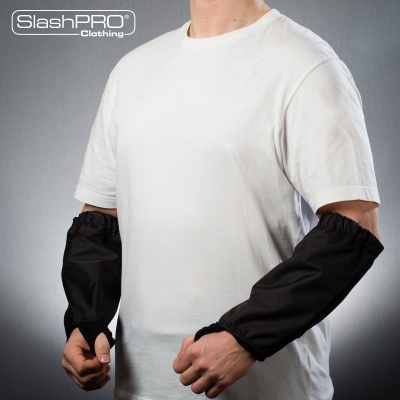 SlashPRO® Slash Resistant Arm Guards Version 1

Ref. 100500/S/BLK
Delivery and returns
SlashPRO® Slash Resistant Arm Guards – Version 1
Our 'Version 1' SlashPRO® Slash Resistant Arm Guards offer extremely high and reliable levels of cut protection to the entire forearms.
Offering thoroughly field-tested levels of cut and slash protection from blades, knives and edged weapon, this product will protect the wearer from blades and broken glass/bottles.
Please note that a cut radial or ulnar artery would most likely lead to rapid blood loss, subsequent shock and in the very worst-case scenario even death.
Features & Benefits
Offering extremely reliable cut protection to forearms
Featuring an outer Nylon fabric, to wipe off any human fluid or dirt
Can be easily put on or taken off
100% Latex free
Fully CE marked (Cat II PPE Directive)
Made from 100% Cut-Tex® PRO High Performance Cut Resistant Fabric
Machine washable
Who Is This Product Suitable For?
Police and Law Enforcement Officers
Correctional and Prison Officers
Private Security Professionals
Please contact us if you have any questions regarding our slash resistant arm guards.
We also highly recommend you read out CEO's article, titled: The Danger of Slashing | Human Anatomy