Cut-Tex® PRO | A Life Saving Cut Resistant Fabric
Cut-Tex® PRO is a fully certified and properly field-tested and ultra-reliable cut resistant fabric.
It has been verified by several independent testing facilities and tested against the most important international blade cut resistance standards. We have decided to do so in order to provide physical evidence on how good and effective our cut resistant fabric really is.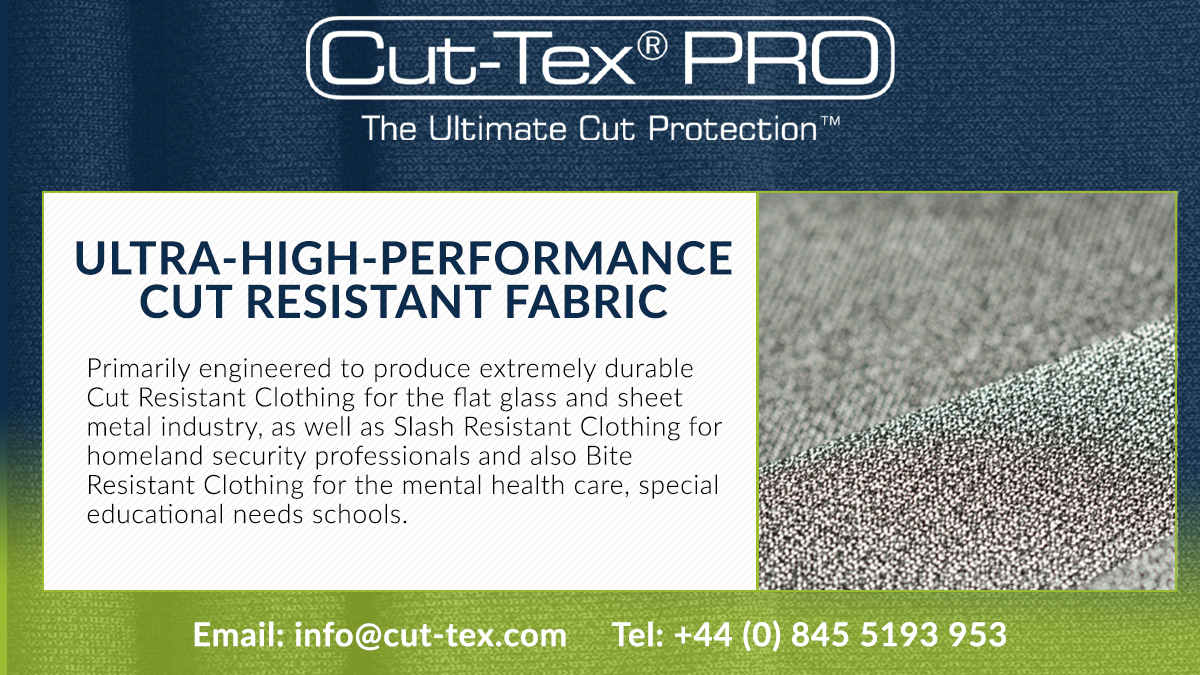 Cut-Tex® PRO Cut Resistant Fabric – Performance Levels
ASTM F-2992-15 Blade Cut Resistance Level A5
EN 388:2016 Blade Cut Resistance Level E (TDM 100 Test)
EN 388:2016 Blade Cut Resistance Level 5 (Coup Test)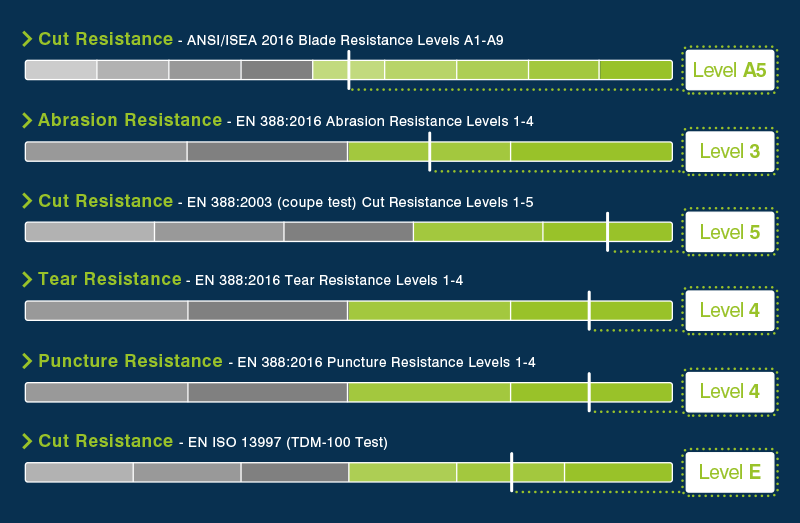 Compare to any other cut resistant fabric, Cut-Tex® PRO scores a pH value of 6.6 meaning a pH value very similar to that of water. This means it will make it less likely to result in any skin irritation when worn directly against the skin.
Many professionals within the global apparel, workwear, uniform or PPE industry are aiming to develop 'better' and more user friendly and more reliable cut resistant clothing. This is where we believe our fabric fits in quite nicely.
Potential Applications for Cut-Tex® PRO
Cut-Tex® PRO is already protecting valuable lives. It has become a vital part of all types of protective clothing supplied to- and worn by homeland security professionals. In fact, we are using this truly outstanding fabric for our very own SlashPRO® Slash Resistant Clothing brand, effectively protecting frontline professionals serving in homeland security, law enforcement, prison services, border force, immigration, customs, covert police, counter terror units, surveillance etc.
But there are many many other men and women who can greatly benefit from our cut resistant fabric. Glass and sheet metal worker, ice hockey players, psychiatric and mental health care professionals and many others are aiming to protect themselves form cuts or laceration for one reason or another.
PPSS Group is behind the Cut-Tex® PRO fabric, and it is using it for all of our their globally respected protective clothing brands:
There is no question about it, Cut-Tex® PRO cut resistant fabric is and will continue help to reduce workplace violence related cut injuries. This risk and impact of such injuries can and most will include the following:
Financial consequences to employers.
Legal consequences to employers.
Moral consequences to employers (if theya re good human beings).
Operational consequences to employers e.g. identifying and training replacement for injured employees.
Physical pain, injury, scars, psychological trauma and more to the injured employee.
There are many benefits when aiming to prevent cut injuries rather than continuing with the habit of fixing things when they have gone wrong. Cut-Tex® PRO has been engineered and is being produced with precisely this in mind.
In case you have questions... simply contact us.