TESTIMONIALS
Gang Enforcement Company - Letter of Recommendation (PDF)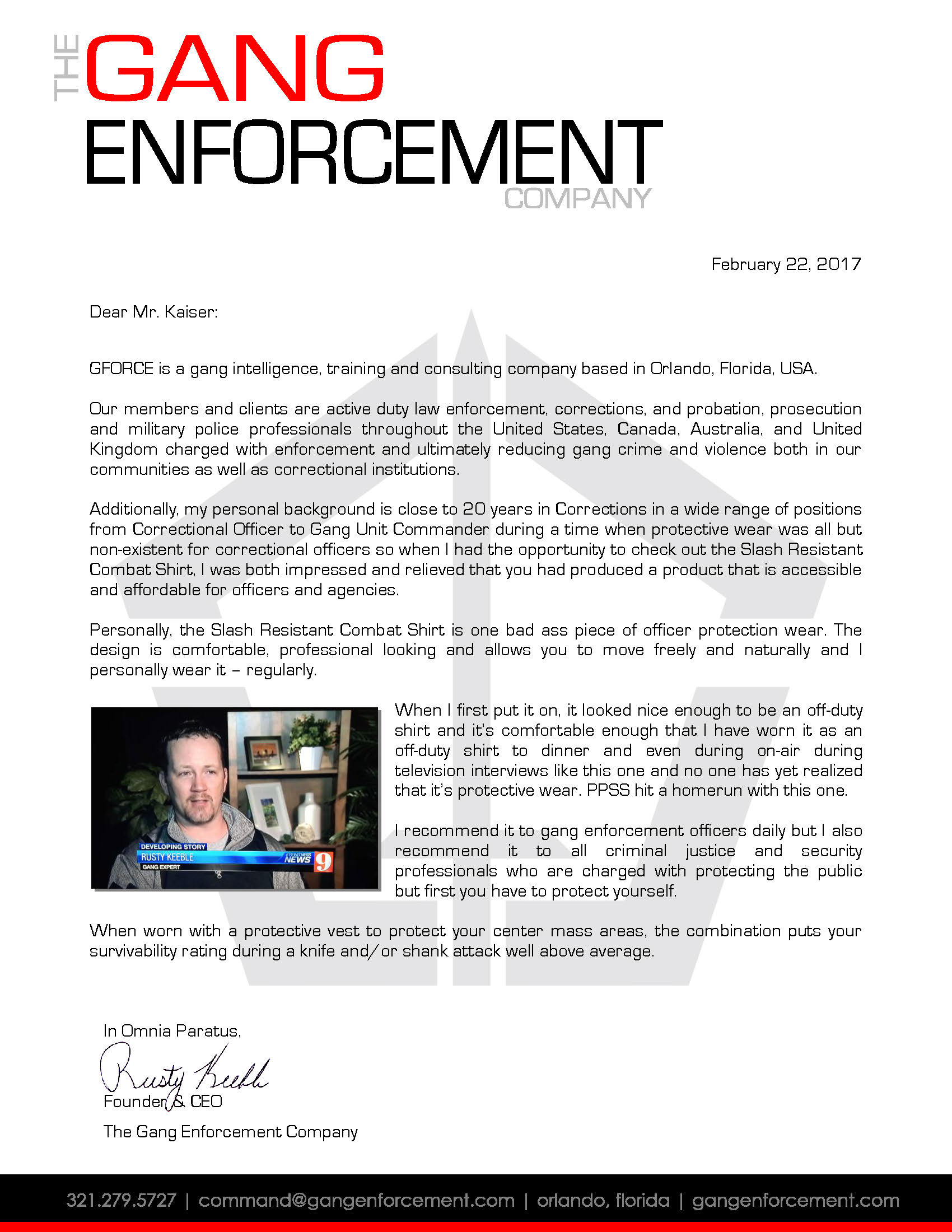 ---
"We attempted to slash the sleeves and make simple punctures on it, consistent to what an inmate would attempt in a cell extraction and/or riot situation. All were ineffective on the shirt. We think it has great promise in the Law Enforcement and Corrections field and we look forward to testing it again in the near future."
Tactics and Operations Group
US (T.O.G-U.S.) llc
---
"I wore this shirt for a 12 hour period. I had no discomfort while wearing the shirt. I wore an undershirt and experienced no chafing. I did not have any issues of overheating. I performed multiple tests on the durability of this shirt. I utilized straight and serrated blades while testing the shirt. I did not have any success piercing through the arms or shoulder area of the shirt. I believe the shirt works very well for its intended purpose. I highly recommend this slash proof shirt."
Deputy Henry Schneider
Santa Rosa County Sheriff's Office
Team Leader / Emergency Response Team
Tactical Corrections Operator
---
Please view our 'media coverage' page to appreciate the international interest this great product is attracting.