SlashPRO® Slash Proof Shirts
Taxi drivers around the world are now able to protect themselves better and more effectively with SlashPRO® Slash Proof Shirts.
Initially designed to protect 'homeland security' professionals (police, prison, border control, immigration, customs) as well as private security professionals, SlashPRO® Slash Proof Shirts have now been purchased by those transporting intoxicated and often aggressive strangers and unfortunately criminals as well.
Please visit our online shop: www.slash-pro.com
Racial harassment and aggressive complains about the fare and serious drunken disorders are all issues taxi drivers have to face, often on a daily basis, specially at the end of weekend nights when customers have been drinking excessively all night.
We have to understand that taxi drivers have to personally deal with more strangers on a day to day basis than any other profession. Isolated, carrying cash and often taking people off the streets, at night, with no prior knowledge to who they are or where they are from, means they often find themselves in precarious situations.
Thankfully, violence and abuse are reasonably rare, but it does happen and we have established that knives are being used more and more frequently in recent years and that the types and levels of injuries sustained by taxi drivers here in the UK and around the world are significant at times. So, there is no question in my mind… taxi drivers would of course benefit from our slash proof shirts.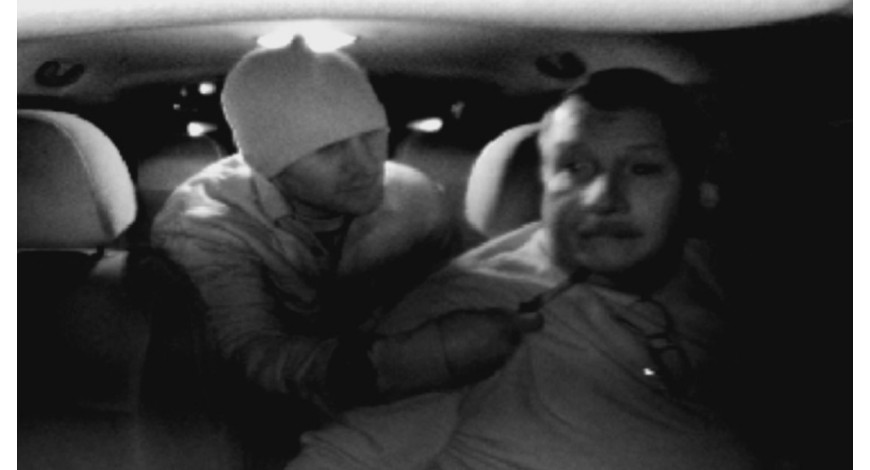 Slash Proof Shirts – Preventing Serious Injuries
I remember the 'news' very well when a taxi driver that suffered slash wounds following a knife attack in Blackpool and Police was hoping witnesses will come forward. The driver was assaulted after picking up a passenger. A man has been charged in connection with the incident but Police are now calling for people who helped the victim after the incident to come forward. Police also say the driver was threatened with a knife by the passenger, before being slashed. He has since undergone surgery at Blackpool Victoria Hospital. The alleged offender fled the scene, but was later arrested on suspicion of assault. Blackpool man Jonathan Conway, has since been charged with assault and possession of a bladed article.
I also remember the brutal attack on a taxi driver in Rochdale a few years back now. He is lucky to be alive after he was slashed across the throat by a robber. The driver needed 14 stitches to a deep cut beneath his chin and can't return to his job. The 39-year-old was attacked by a thug he had picked up from outside a pub near Rochdale. The attacker asked to be driven to an Industrial Estate, and once there he brought out the knife and demanded cash. The driver was then slashed across the throat. He managed to stagger out of the car to raise the alarm but the attacker followed him and tried to stab him again. Ultimately the attacker drove off in his car, but we all know this could have ended badly.
There was also that incident in North Carolina (USA) in 2018, when a 911 call was made by a Durham cab driver, moments after he was attacked by a man with a knife and ended up with severe cuts to his arms. The cab driver was still in the hospital, three days after being attacked by a customer who refused to pay him. The victim said:
"He had a long knife. He cut me and I feel bad. When I drop him. And he give the knife. He give the knife and wanna put it in my neck. And I catch the knife. I catch his hand. We were fighting. He opened the door and he ran away. I call 911."
We have to accept… the safety of taxi drivers has to be importance, as their job takes them to so many places that can be remote, very dangerous and often without any mobile or cell phone reception. The great variety of people they have in their vehicles represent another obvious, realistic and serious threat to the driver.
Slash Proof Shirts And Other Equipment
There are many other things a taxi driver can do, and there are many types of equipment they can utilise in order to effectively improve their personal safety and prevent abuse. The opening systems of car door handles can be modified so that they can only be opened from the inside and deadlocks can be fitted which can be activated in areas known for violence.
You can have CCTV designed for the interior of cars fitted in your cab and use plastic partitioned glass to separate you from the passenger area with lockable sliding screens through which fares and change can be exchanged although if you adopt this practice, make sure the screen is not directly located behind the driver's head.
There are also all kinds of sophisticated radio and communications devices which can alert those at base of any problems you're experiencing as well as base being able to keep you informed about potential trouble in a particular area, for example.
Ultimately, it will be for you as a taxi driver to decide what times of the day or night you wish to work and what geographical locations you're prepared to work in… but the fact remains… slash proof shirts or arm guards can significantly improve your personal safety and reduce the risk of workplace violence related injuries.
There are several slash proof shirts available within the SlashPRO® range. I invite you to visit our website and view our updated 2019 catalogue, which is also available for download: click here.
Please also take the time and read my rather informative and comprehensive article in the subject: "The Rise Of Global Knife Crime – Why?" which explains the many different reasons why we can clearly see why knives are being used more frequently, by what types of individuals and what the chances are that this international problem will go away in the near future: https://www.ppss-group.com/blog/global-rise-knife-crime/
Thank you for reading my brief article, and if you can… please follow us on Facebook: www.facebook.com/slashproclothing/
Robert Kaiser, CEO
PPSS Group